MARIMBA MAGIC
24 Duets for ONE Marimba
Here you are invited to explore the many ways in which the Marimba can be played. Utilizing some basic ideas and techniques you can already make music on the marimba.
This book approaches playing the marimba with exactly this concept in mind. The pieces present a wide range of styles, from easy classical melodies,
to grooving Latin music, to Jazz/Blues, to minimalism, leaving room for improvisation. The use of mixed and odd meters is also explored.

The duos are intended not only for mallet specialists but also to diversify the lessons of drumset and percussion students. All parts are written for two mallets;
those students who already use four mallets can definitely experiment with making four mallet versions of the pieces on their own. In order to get the right feeling for the music,
each piece has a small description and suggestions on how to play it.

Recordings of all of the duos are on the included CD, some of them with additional PLAY-ALONGS.

The main focus of this book is the "dialogue" between the voices, especially the experience of playing together, listening and communicating with each other.

The combination of these special pieces and the illustrations by Aljen makes this book into a truly artistic piece of work.
. . . Denis Stilke
~ SAMPLES PAGES ~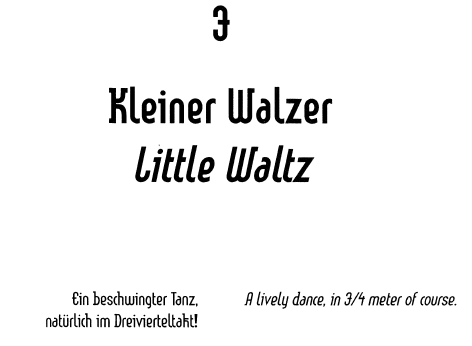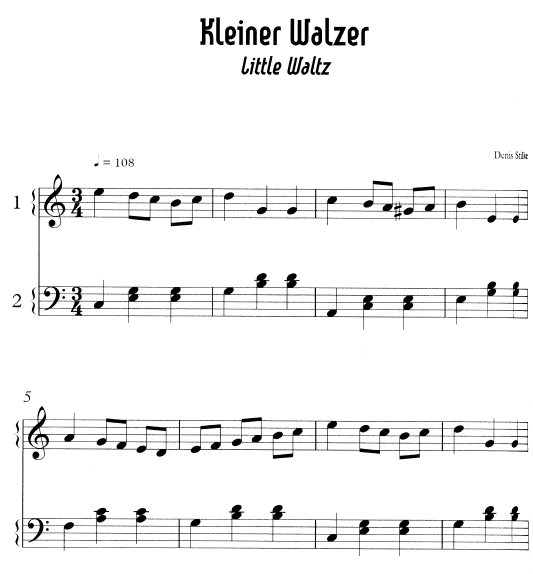 - - - - - - - -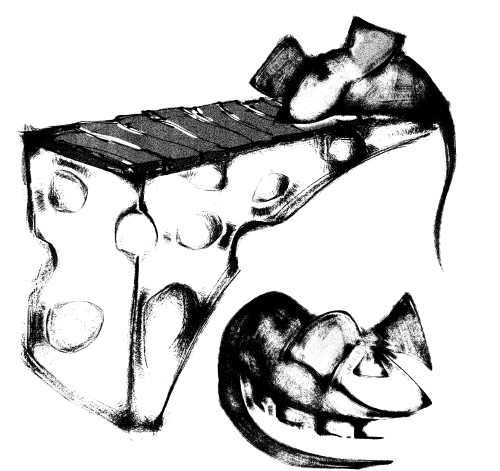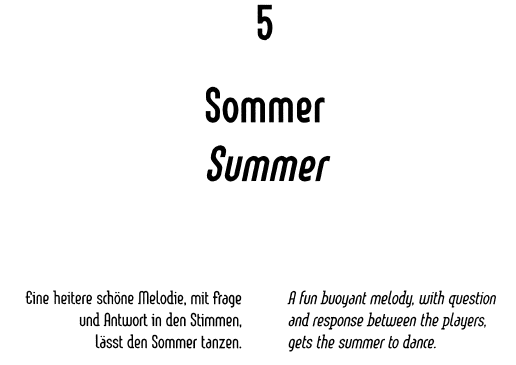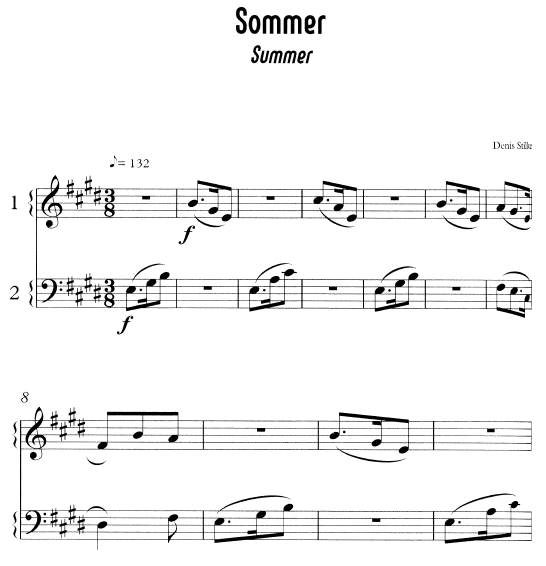 - - - - - - - -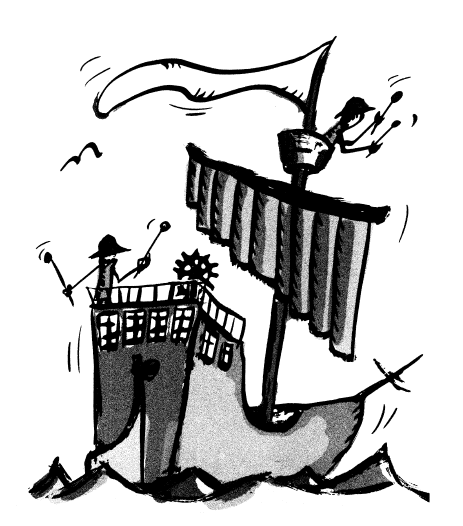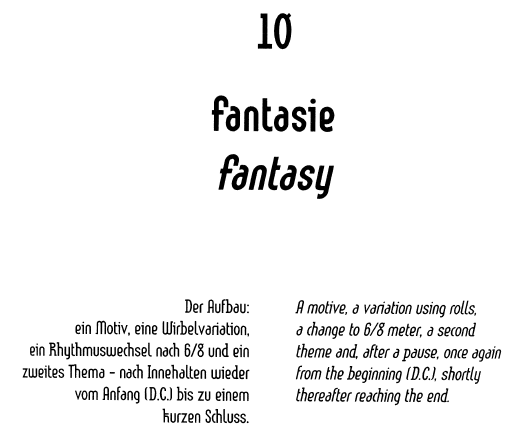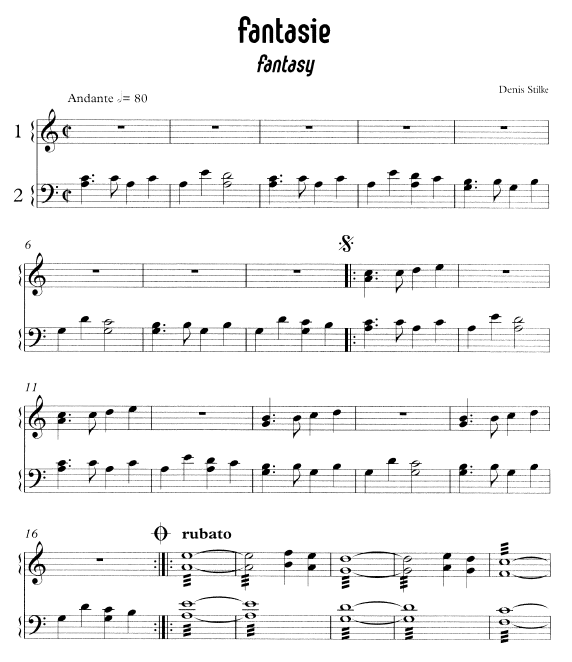 - - - - - - - -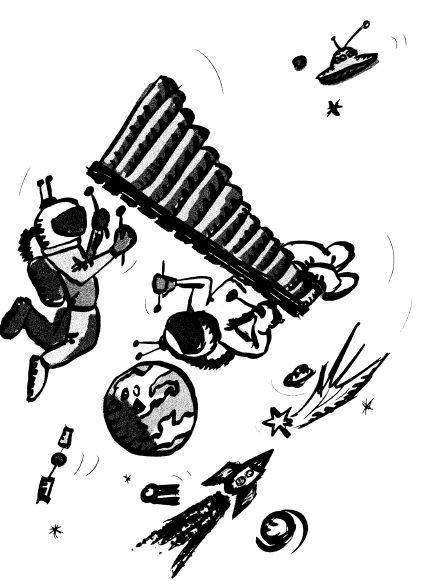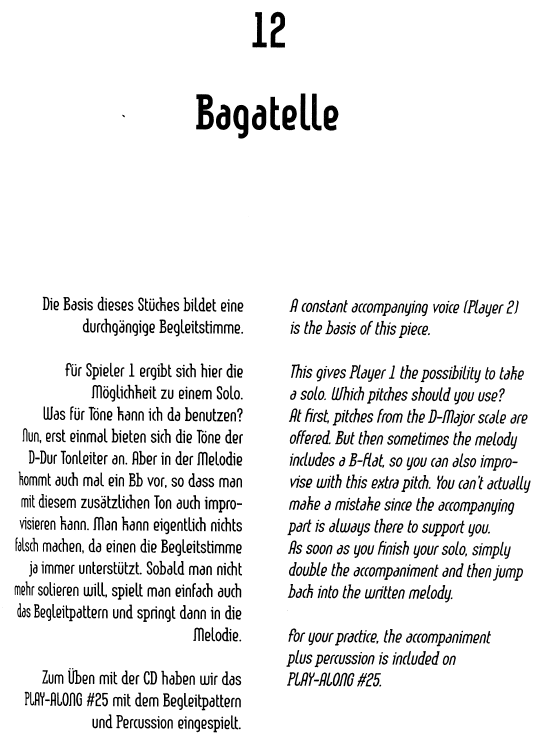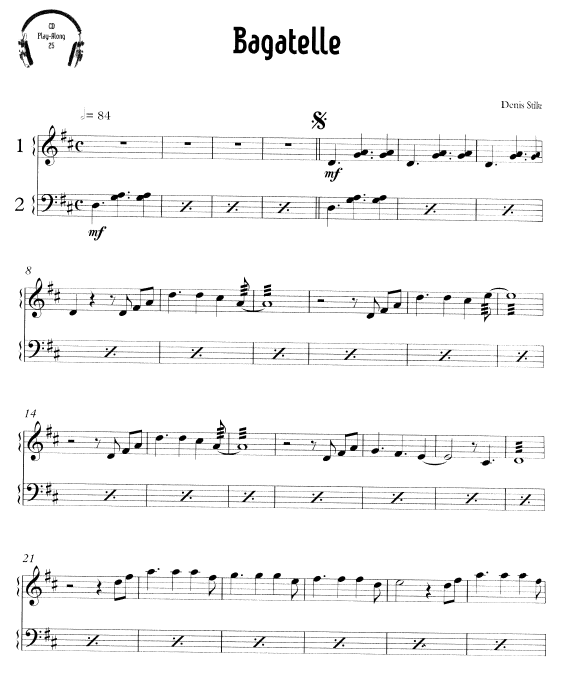 - - - - - - - -