Marimba, Vibraphone and Xylophone Mallets, large lot of Mallet-Making Supplies
$895 (plus shipping) - contact for more information: bev@honeyrock.net
Large lot of mallet-making supplies. Cord and Yarn wrapped mallet heads, as well as unwrapped oval Cores - soft, medium and hard.
High quality machine wrapped heads, the cord wrapped mallets are particularly effective on Vibraphone.
Approximately 500 cut birch dowels (17" and 16").
Approximately 60+ completed mallets as well as approximately 386 cord, yarn and unwrapped mallet "heads" ready for assembly.
Birch dowels are ready for assembly and/or could be finished to your specifications.

Lot contains over 900 pieces/items - cores, dowels and mallets.

Materials for more than 200 pairs of mallets.

If you want to make custom mallets for yourself, students/studio, fellow percussionists etc. this lot of materials will get you there.

Any questions, feel free to ask.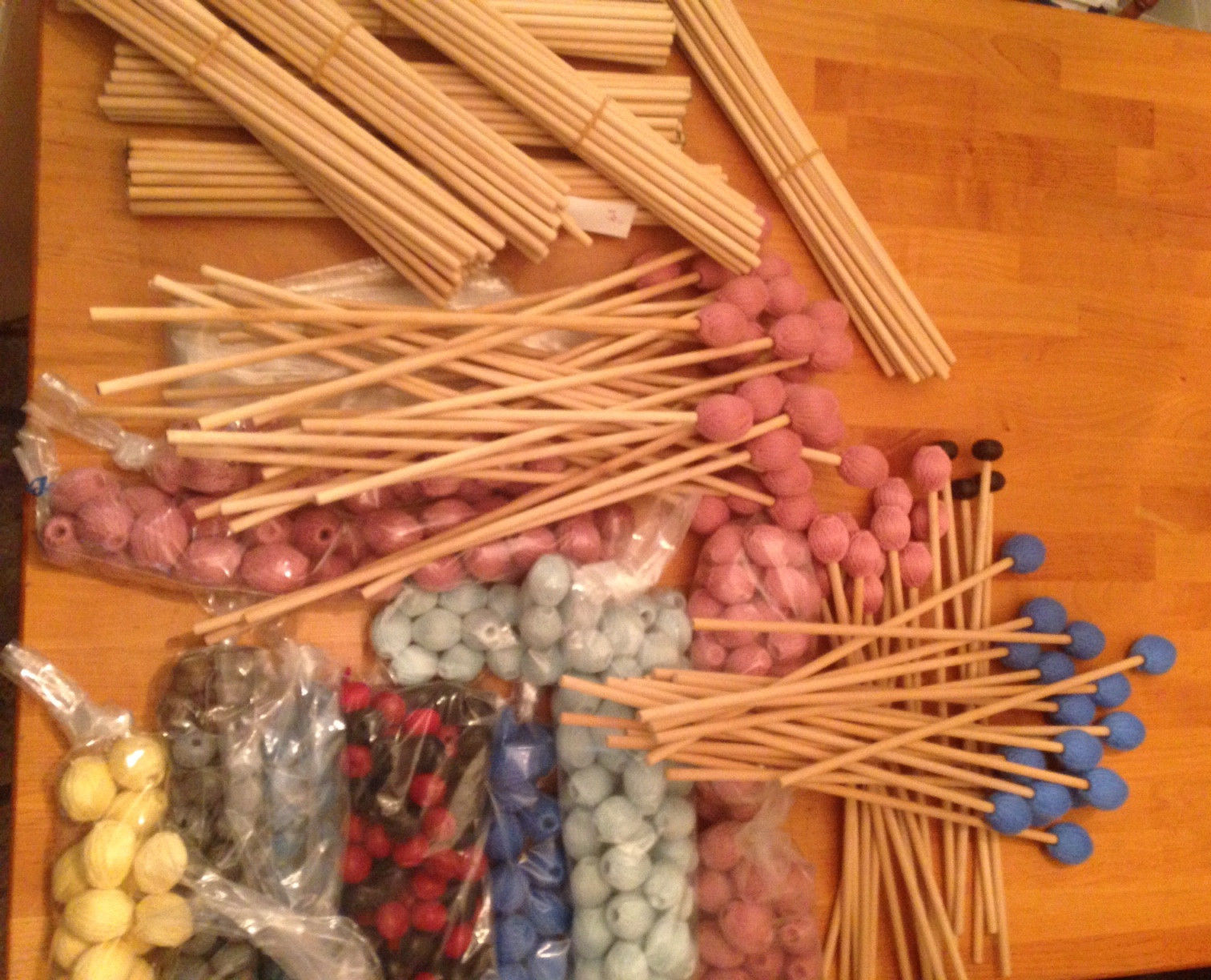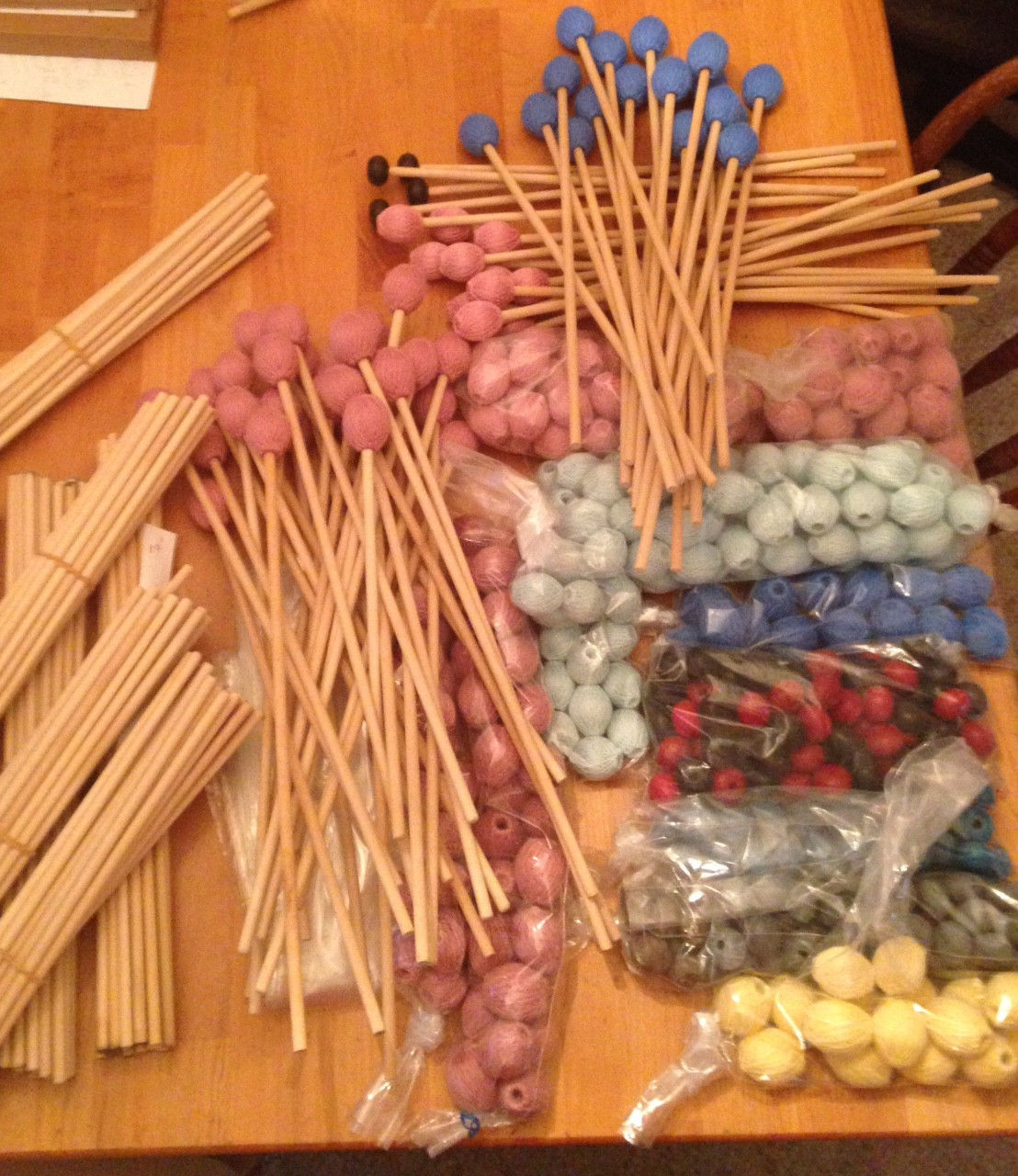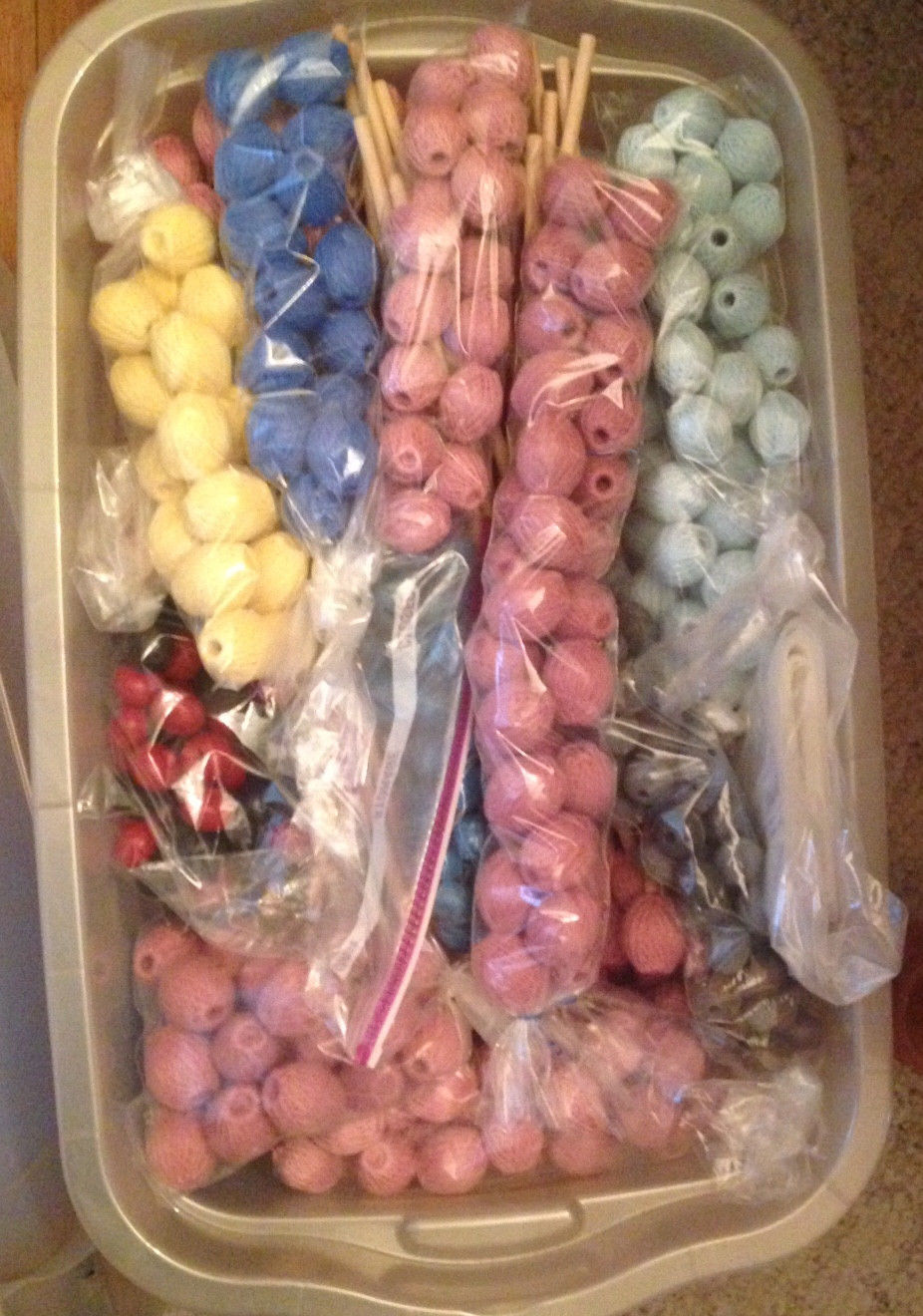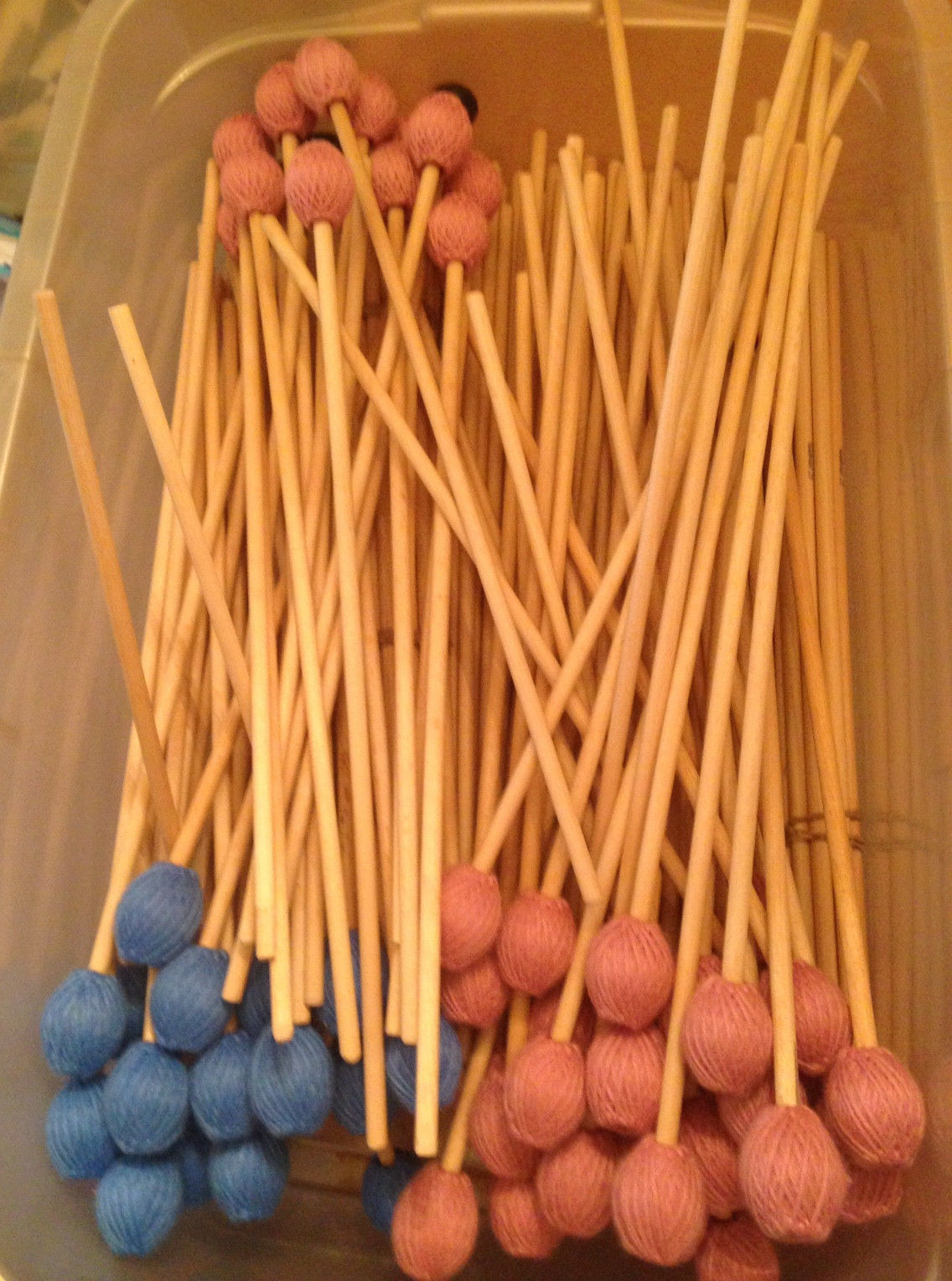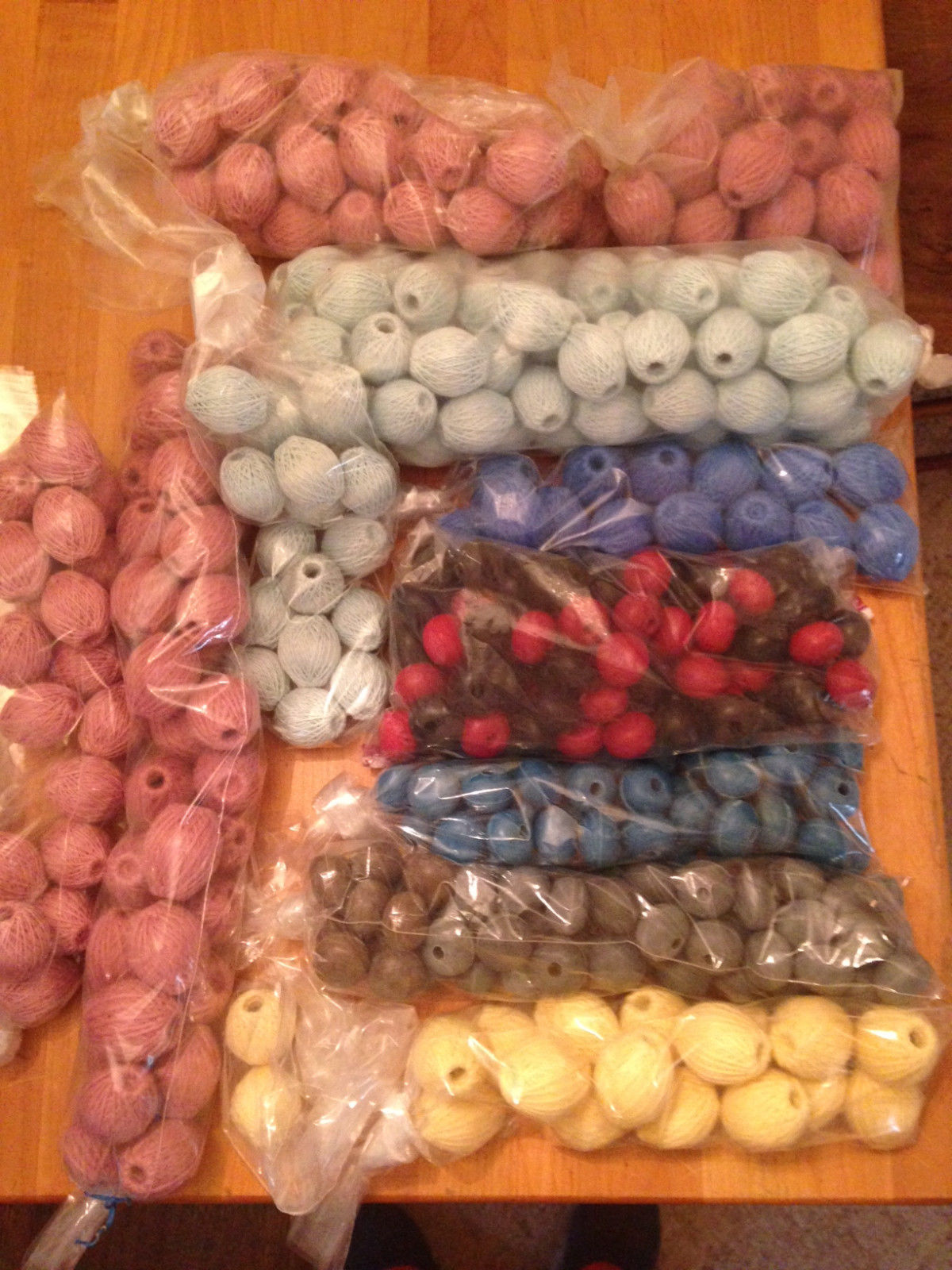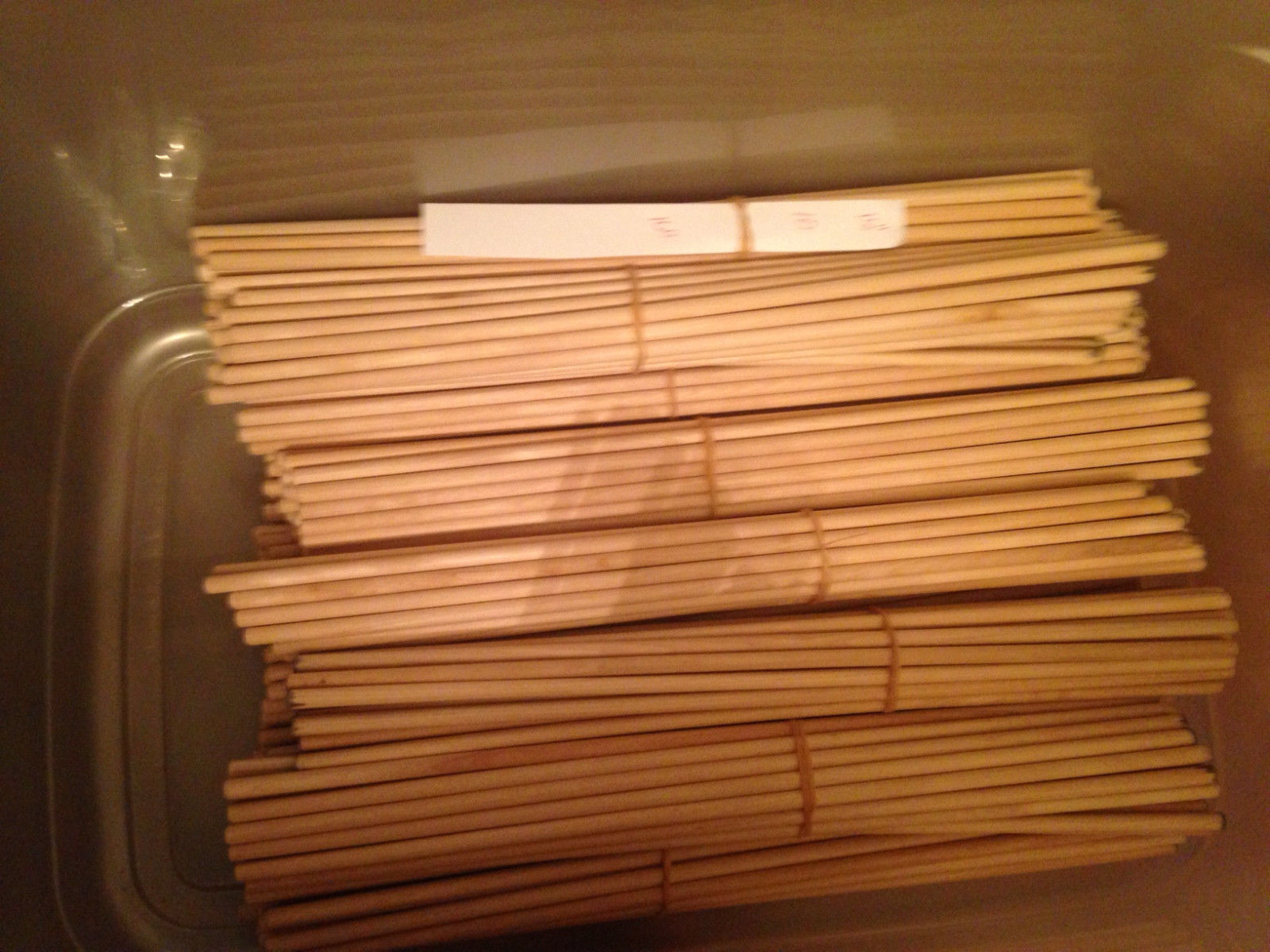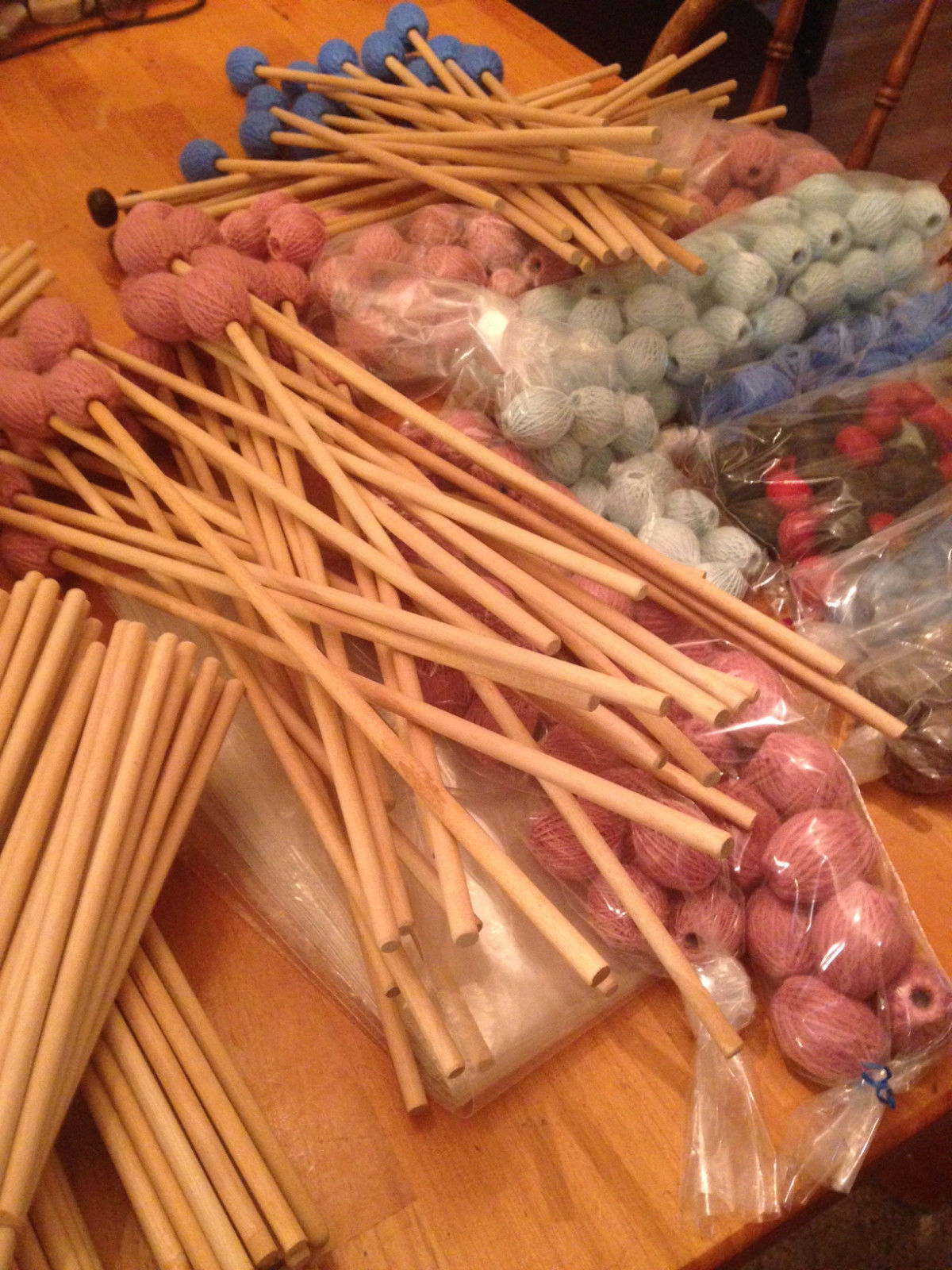 Copyright © 2017 - HoneyRock Publishing - All Rights Reserved.